Check your email for a confirmation message.
TAKE 30% OFF On Any Story Collection
$136.84

$248.28
You Save $111.44
Exclusive offer expires in:
Choose Your Story Experience...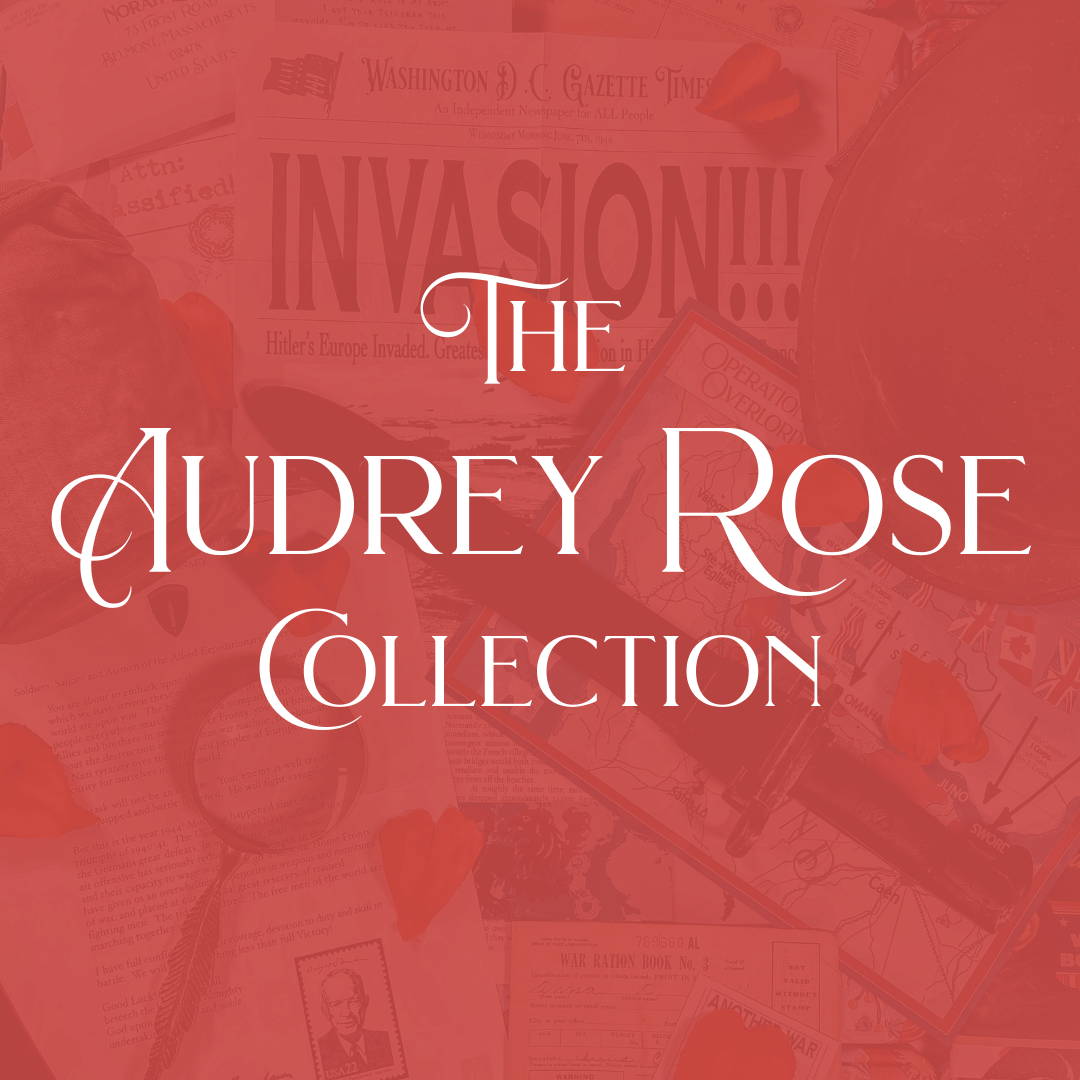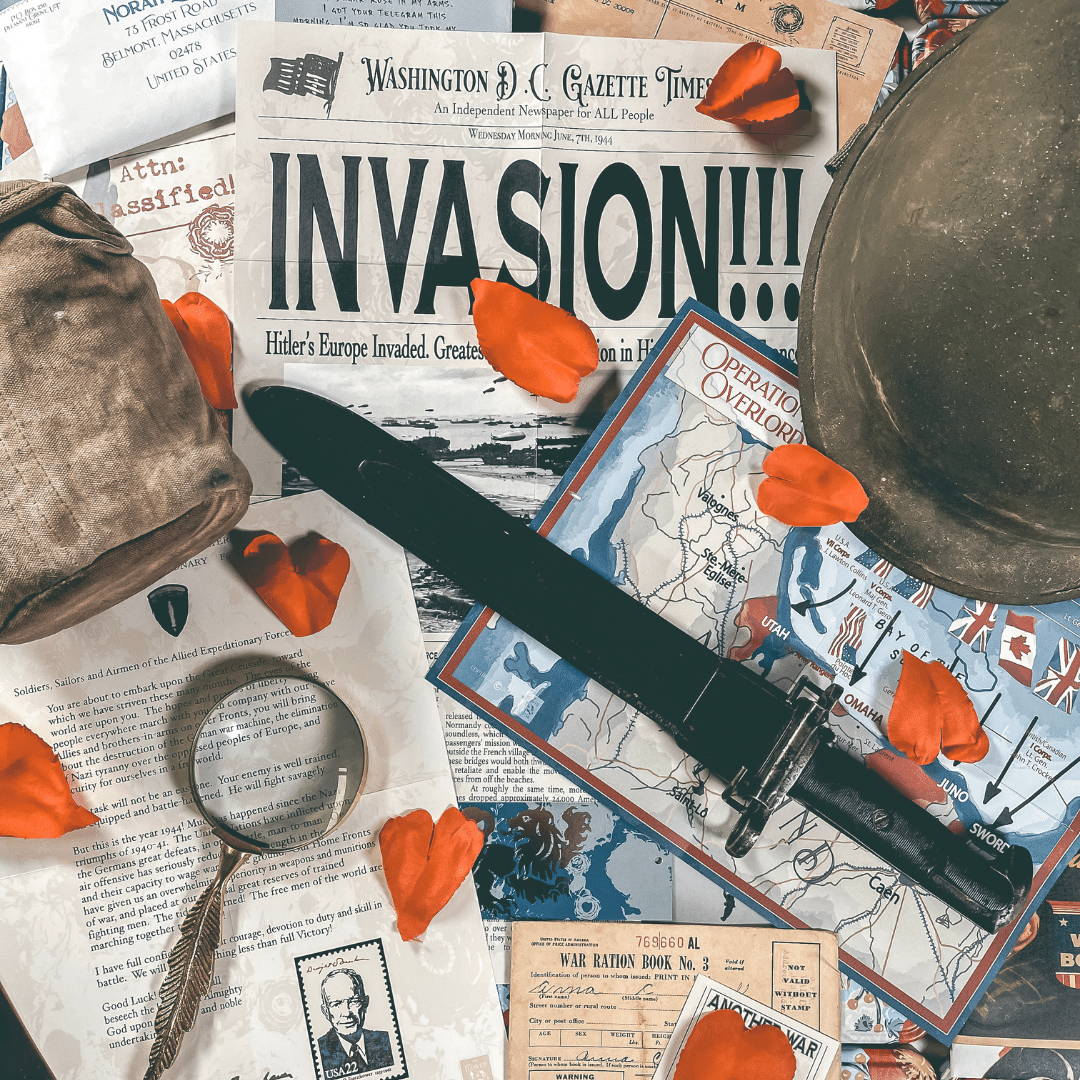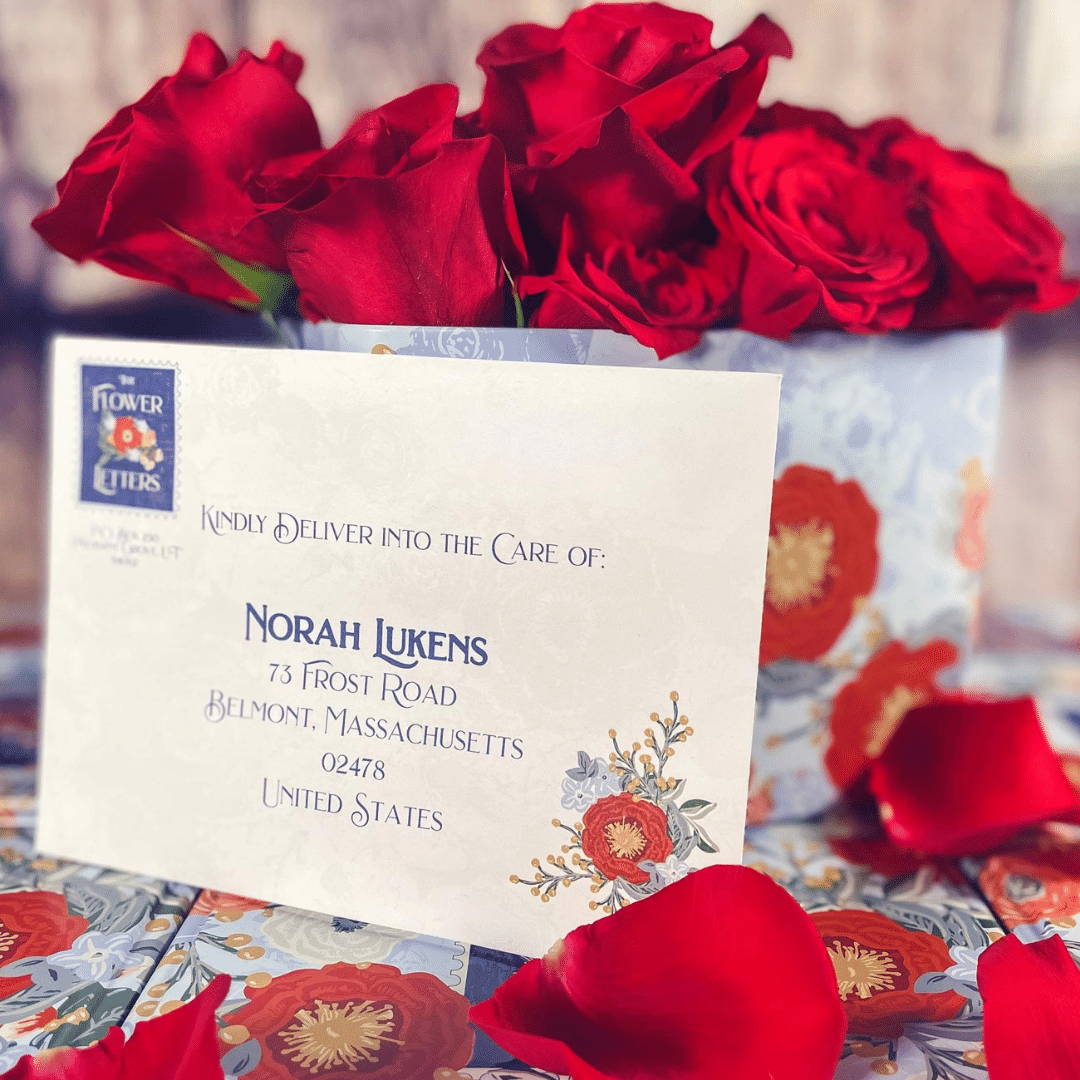 Audrey Rose Drollinger meets Corporal Charlie Henderson Burke at a Fourth of July Army Ranger dance in Tullahoma, Tennessee. From the moment he lays eyes on her, Charlie knows he's a goner. He has to meet Audrey Rose…to share a dance, a moment, a true connection before leaving for basic training – and soon, the war raging on the other side of the world.
When the music ends that night, their story is just beginning, as the two soon learn they have a great deal in common: a love for their country, loyalty to the army, and, of course, an immediate attraction to one another.

As their relationship develops through heartfelt letters, the couple moves closer and closer to one of the most important days of WWII. Neither can yet see is the significant role each will play in the day's events… and whether both of them will make it out alive – or even together.
Great for lovers of historical fiction and a good old fashioned love story.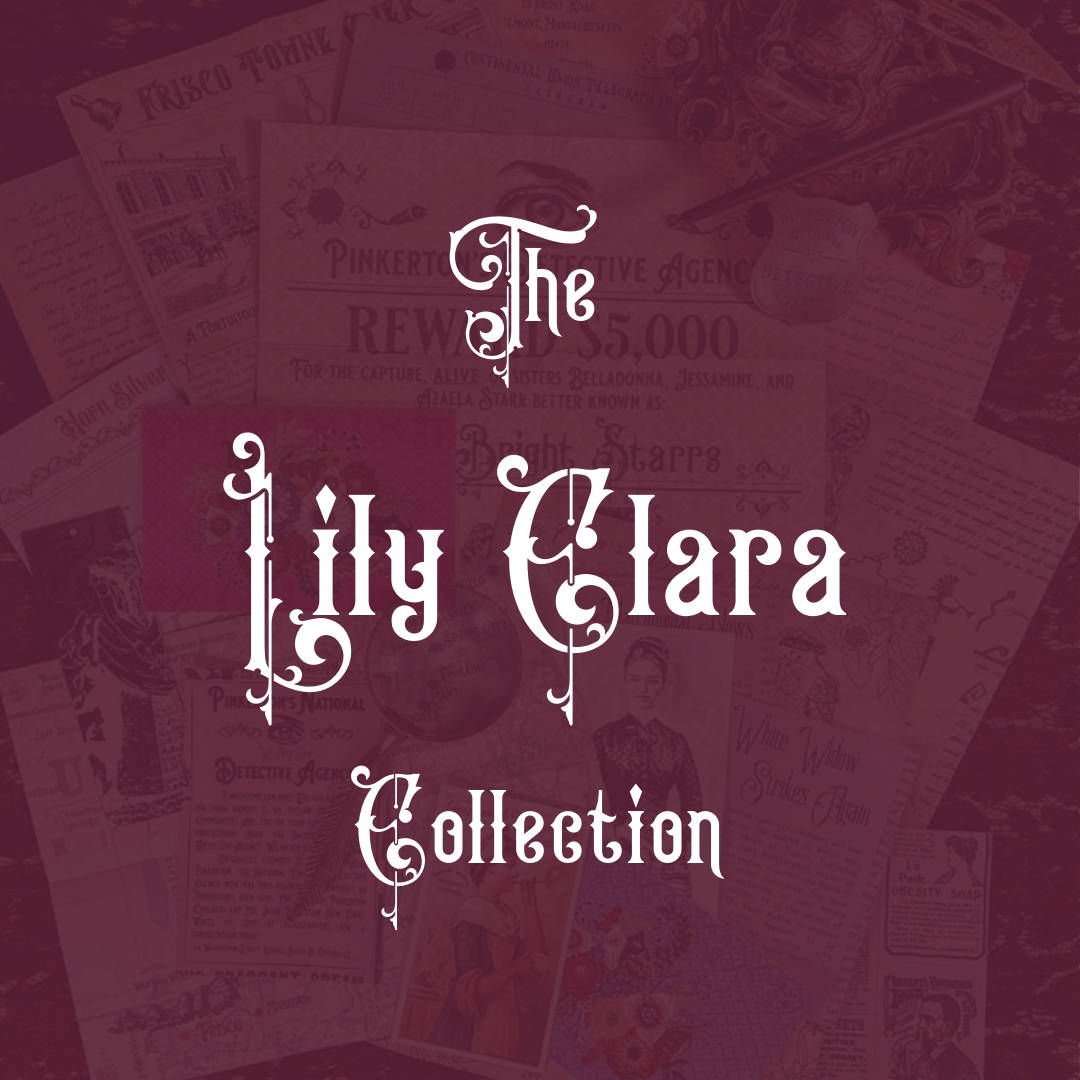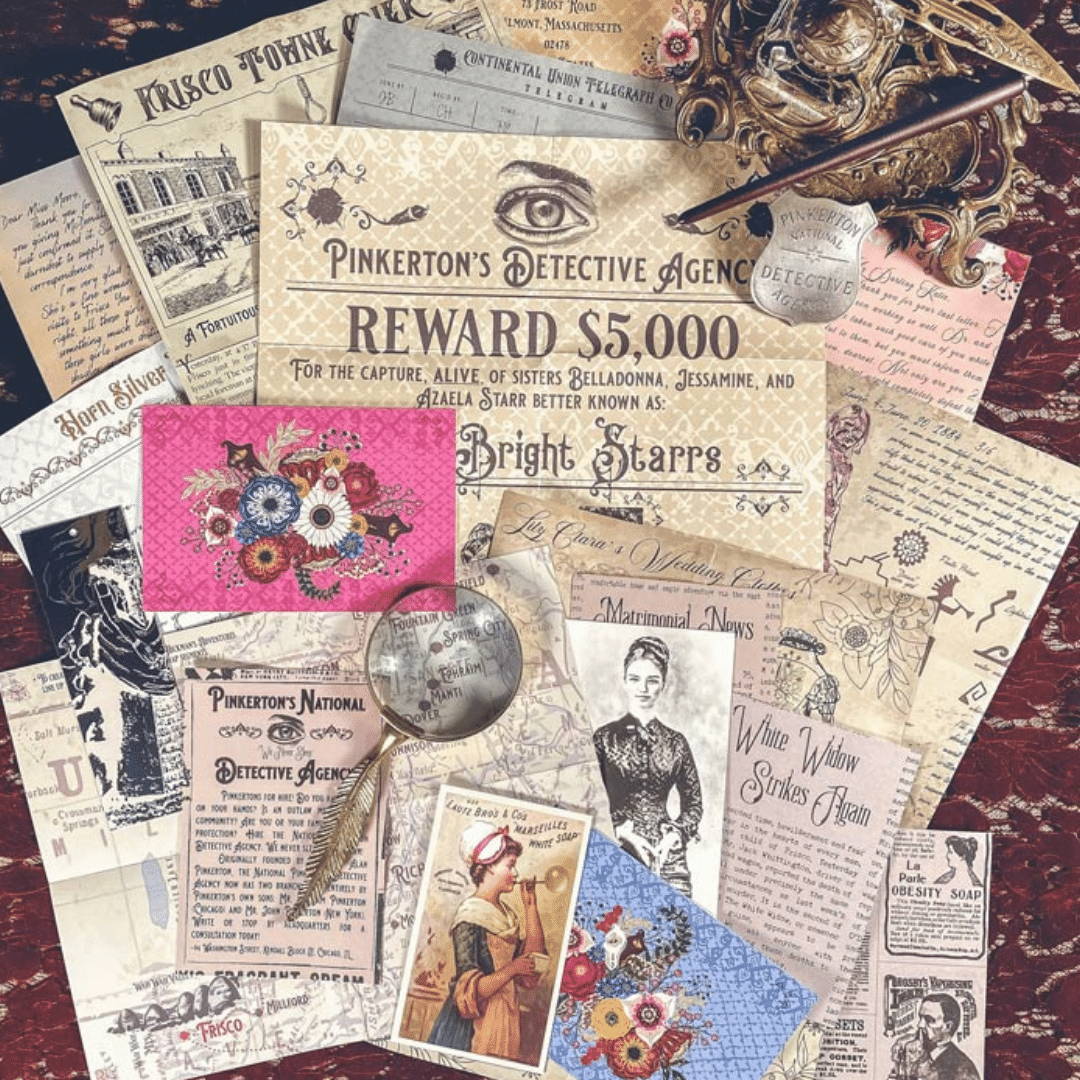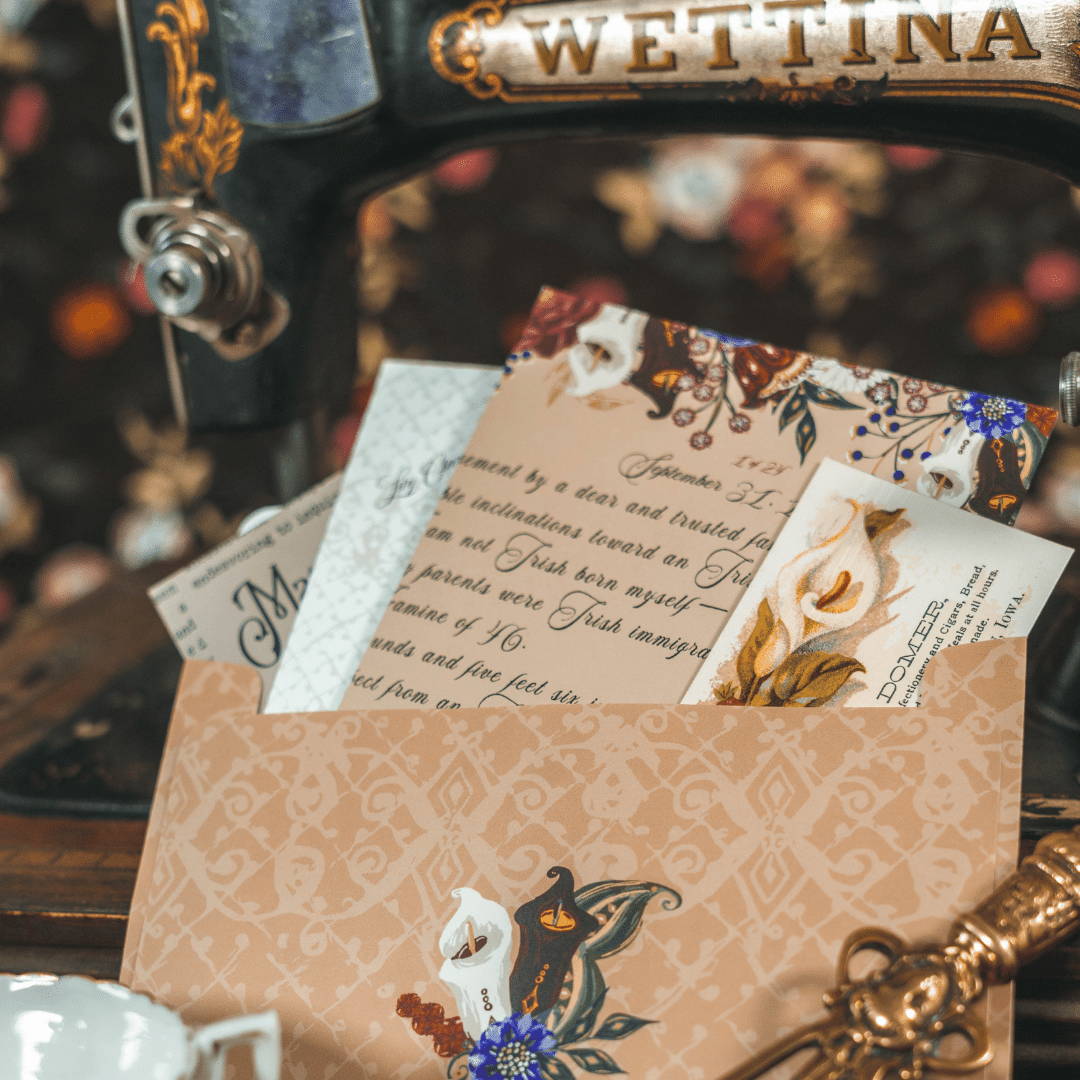 When spirited dressmaker Lily Clara Moore answers a matrimonial ad, she heads west for an adventure that quickly turns out to be more than she bargained for.
The year is 1884, and a little town in the western United States has found itself the destination spot for cowboys, prospectors, and outlaws.

Welcome to Frisco, Utah, home to the newly discovered Horn Silver Mine, the most lucrative silver mine in the world. But there's a scandal afoot in Frisco, one that could bring down the entire Horn Silver Mine, and Lily Clara finds herself at the center of it. The only thing that can save her is her own tenacity and the letters she's been exchanging with a very handsome Pinkerton agent Matthew Hickman.

Set in the anything-goes, rip-roaring Old West, the Lily Clara series is big on adventure, intrigue, and of course, unforgettable romance. Throw in an outlaw chase, a vengeful vigilante, and a good old fashioned Spanish treasure hunt, and the Lily Clara Collection is a wild western like no other!

If you love a good adventure coupled with romance, this story is for you!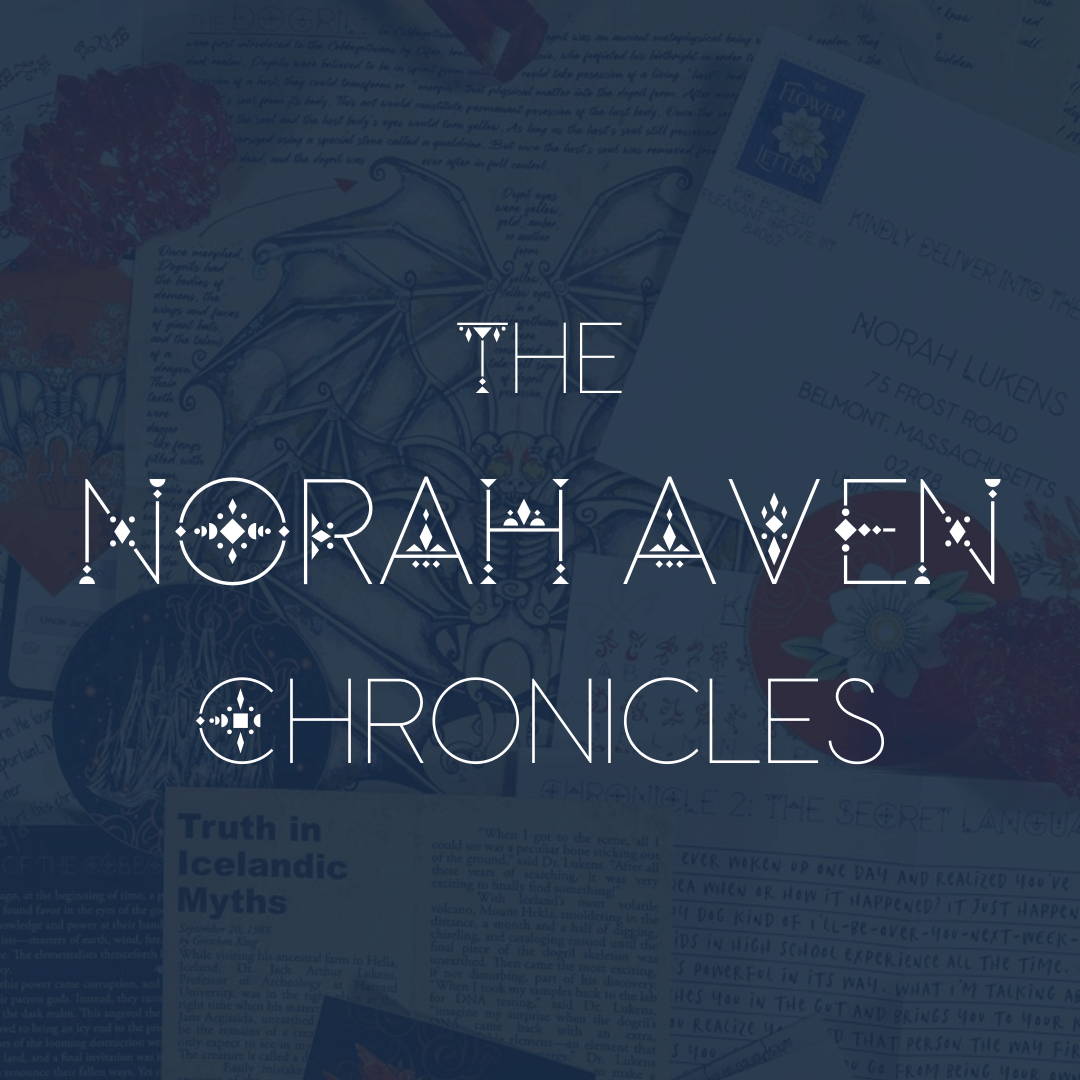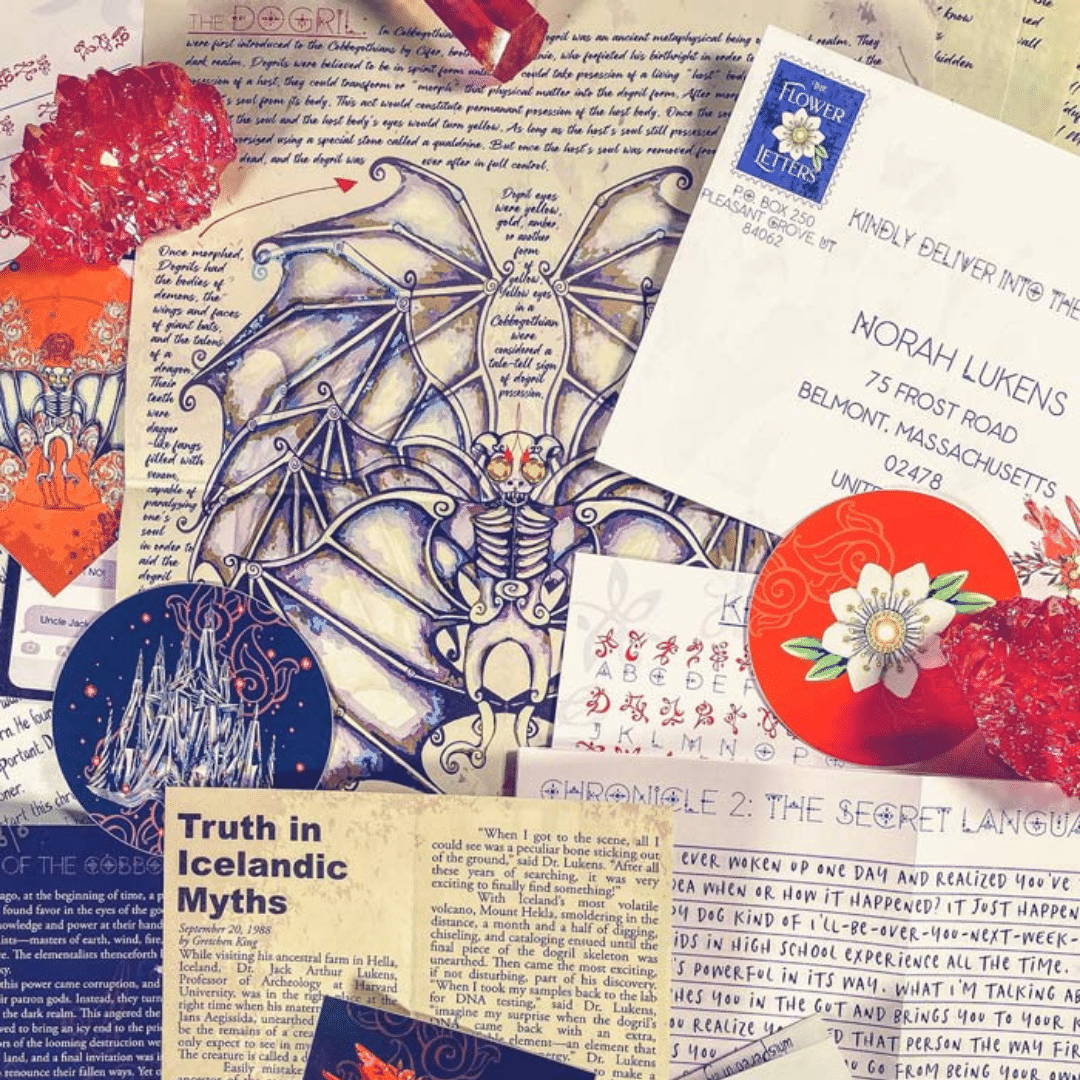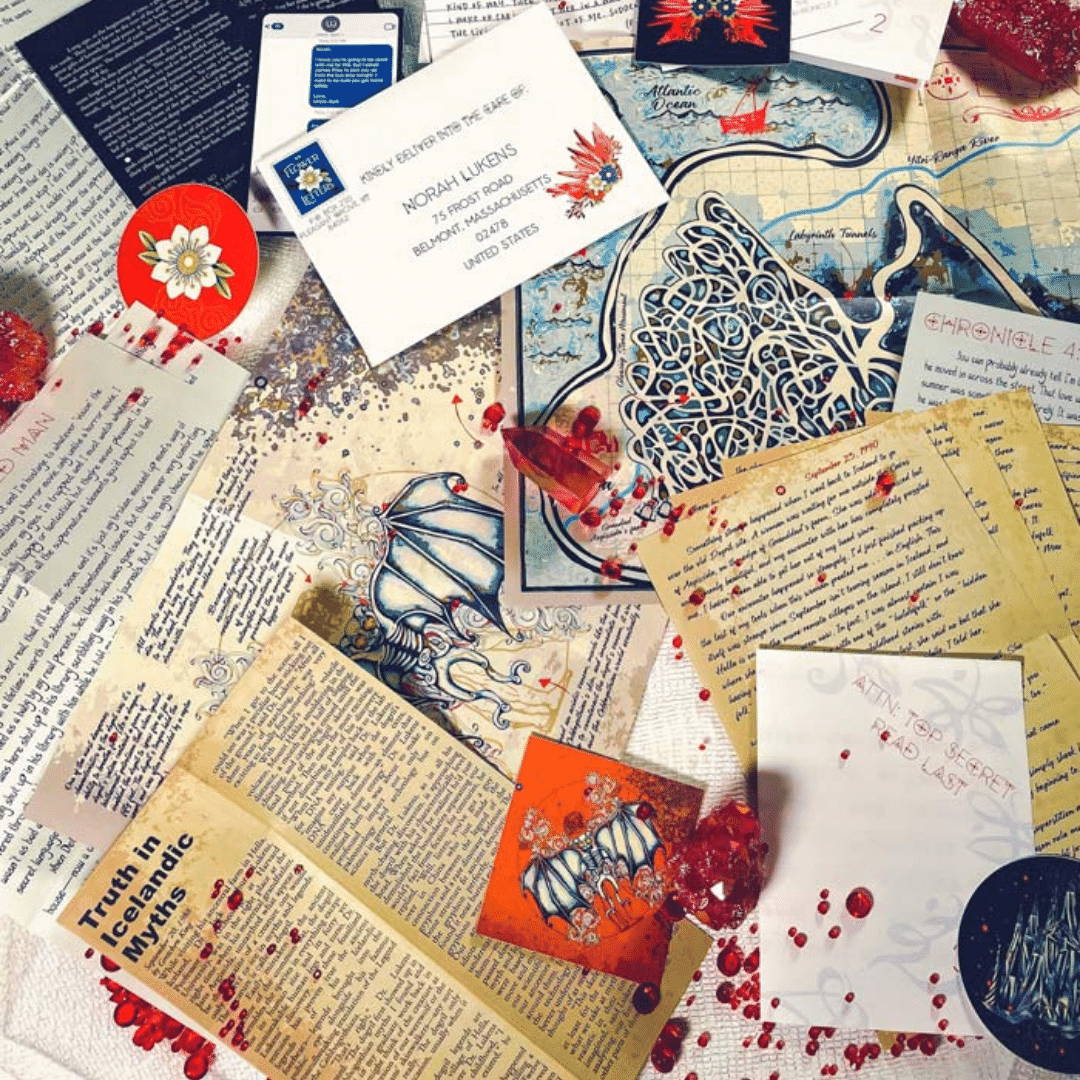 For nine long months while biding her time at Dunstan Academy, Norah Aven Lukens has believed she is going crazy. After all, seeing things--things that can't possibly be real--isn't a great omen.
Norah's long time friend and neighbor James Riley has been going crazy himself, worrying about the girl he loves and has promised to protect.

When Norah returns home, ready to get her life back to normal, she learns that her chronically absent, myth-chasing guardian Dr. Jack A. Lukens has died under mysterious circumstances. But when she turns to James--the one person she thought she could trust--for help, she soon learns that her long time friend is hiding more than he's telling.

Armed with clues planted in her uncle's research, Norah sets out on her own myth-chasing adventure to unravel the mystery surrounding his death. She's soon plunged into a secret, ancient world of Icelandic myth. Here, magical stones are the answer for everything, people aren't always what they seem, and pure love is stronger than death.

Norah soon discovers that Uncle Jack's clues are sending her on a very different adventure than she expected, and perhaps--for better or for worse--she's not as crazy as she thought.

Chronicles written for middle grade to young adult audience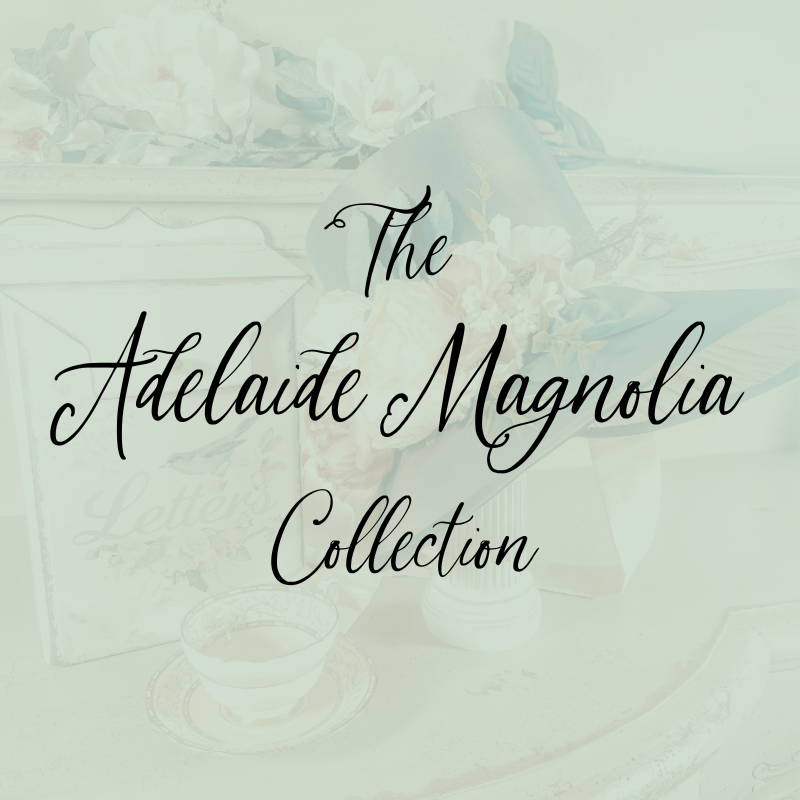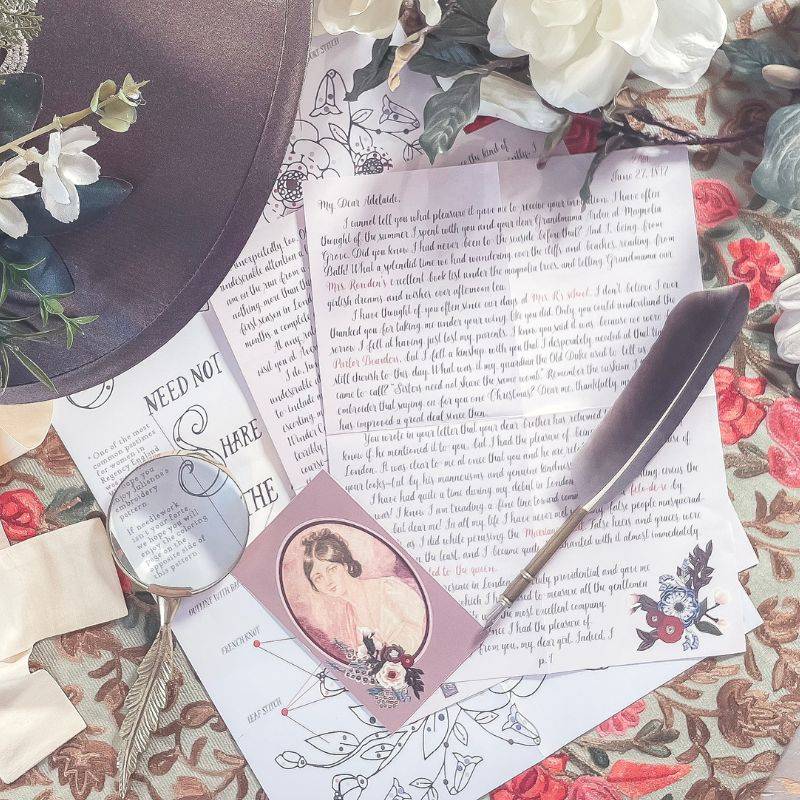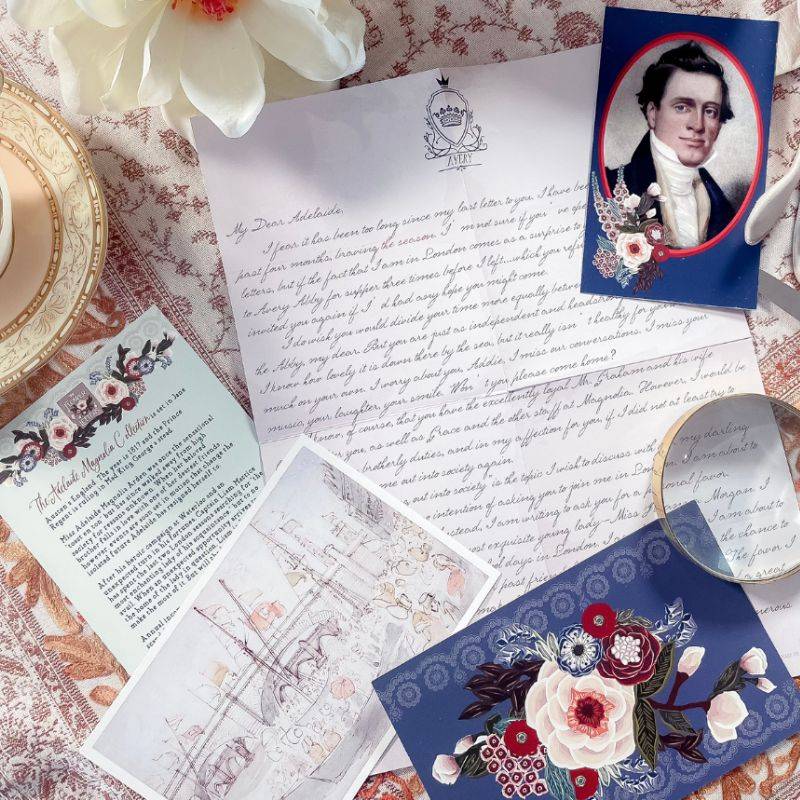 The Adelaide Magnolia Collection is set in Jane Austen's England. The year is 1817 and the Prince Regent is ruling in Mad King George's stead.
Miss Adelaide Magnolia Arden was once the sensational "toast en ton" but has since walked away from high society for reasons unknown. When her beloved brother falls in love with one of her dearest friends, however, events are soon set in motion that change the isolated future Adelaide has resigned herself to.
After his heroic campaign at Waterloo and an unexpected turn in his fortunes, Captain Liam Mattice has spent the last two London seasons searching for "the most enchanting lady of his acquaintance," but to no avail. When an unexpected opportunity arrives to visit the home of the lady in question, Liam is determined to make the most of it.
Annual incomes, ball gowns, and the latest scandal of the Prince Regent are all London's high society concerns itself with, but if Adelaide and Liam ever hope to find the true happiness they seek, they must first face the demons of a troubled past.
Great for lovers of historical fiction and a good old fashioned love story.
Would you like to continue?
You currently have this story collection in your shopping cart. Selecting 'Continue' will replace that story in your cart.
If you would like to order multiple subscriptions of the same collection, you can place those orders separately.
Stories Told Through Letters
The World's Leading Mailbox Story Experience!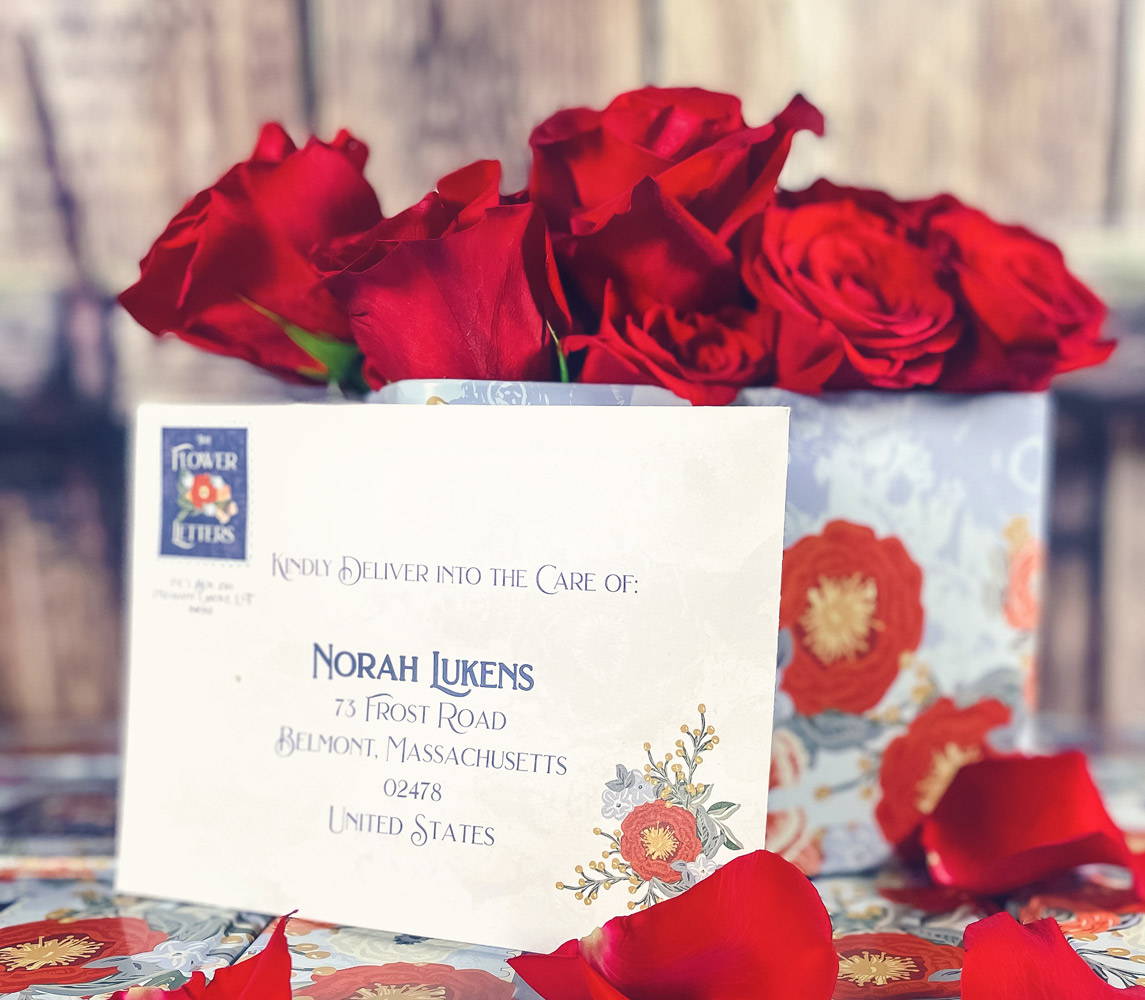 The Flower Letters are a one-of-a-kind experience...it's so much more than letters, it's a completely immersive experience you'll never forget! Every detail is carefully orchestrated and beautifully done. If you haven't signed up yet, do it now! You'll thank me later.
The idea of getting letters in my mailbox that bit by bit tells a story is brilliant! I'm hoping this goes on forever!! Thank you for providing this wonderful experience.
Twice a month, The Flower Letters transport me somewhere special. Somewhere that feels like it was made just for me. These letters invite me to revel in history, mystery, and a gorgeous love story of days past. Each letter is a beautiful escape.
I so have enjoyed receiving the letters twice monthly. Being a Sr and receiving mail is always a pleasure to help make my day. ❤️ Thank you for creating this story through letters. ❤️ You have no idea how much joy this brings to see the letter among my mail.
I have been so impressed with my subscription to the Flower Letters. The presentation is truly breathtaking and the contents are a wonderful surprise each time that I receive a delivery. I especially enjoyed the added elements that were included in the deliveries.
This is the most unique idea in years. I look forward to receiving my letters twice a month with great anticipation!

Walking to the mailbox each week becomes so exciting, because I can't wait to see if I'll have a letter! I cannot recommend this enough.
The characters and story are wonderful. I love everything about this and look forward to them arriving in my mailbox.
I can't wait to get my next one! The extras that are sent along in the letters are great. They make the experience more real. I keep all my letters together in order so I can always go back and read them again.
Stories told through 24 letters
Mailed twice per month for a year
Includes postcards, maps, posters stickers, and more!
Over 400,000 letters delivered to 35 countries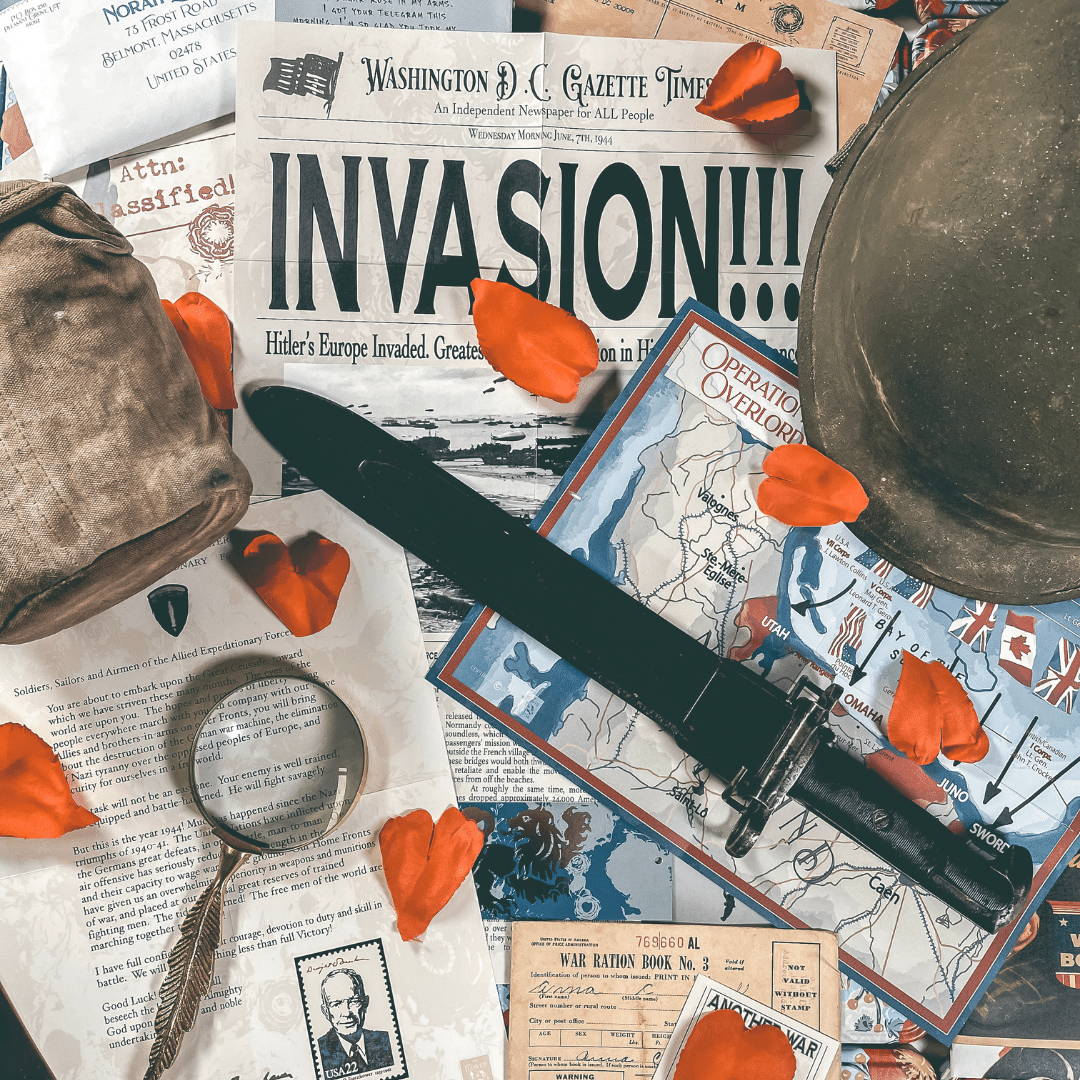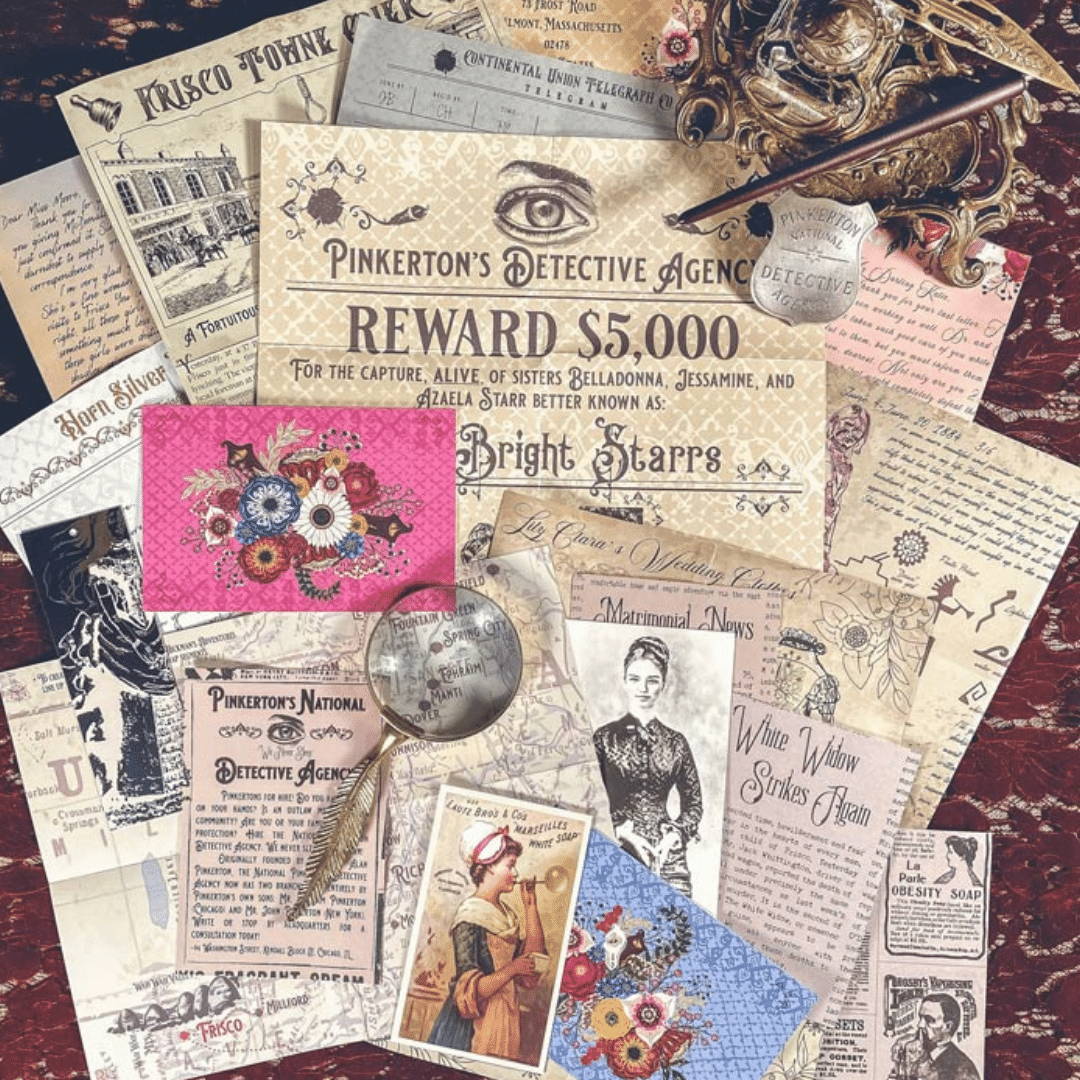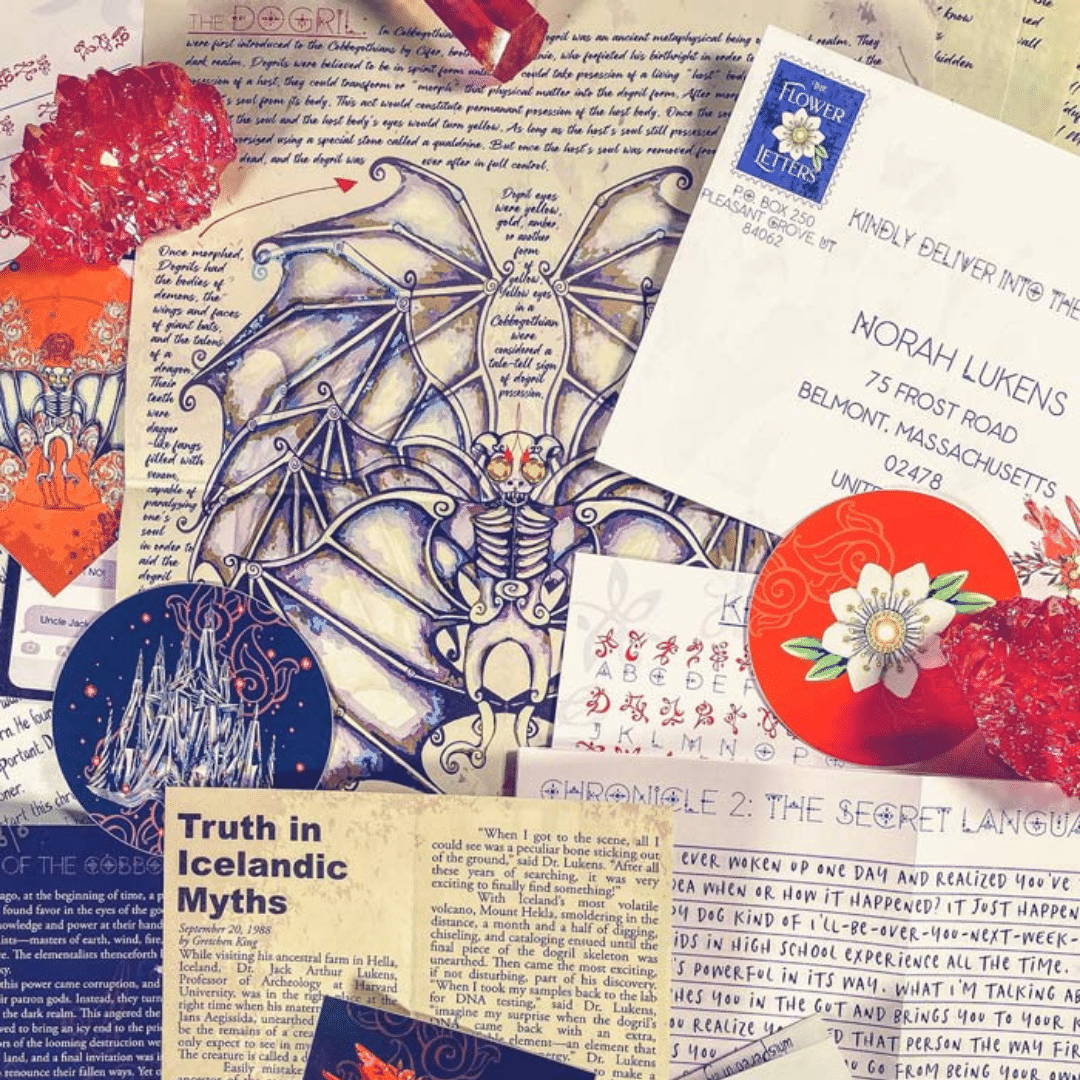 Mail you'll look forward to
Tired of getting mail you don't love? When you subscribe you'll look forward to checking your mail in anticipation of the next installment of our stories. Each story takes place on the pages of intimate and personal letters sent between characters, drawing you into their hopes and dreams and the greater world around them. Sit back, maybe make a cup of tea, take a break and immerse yourself into this brand new mailbox story experience.
Receive 2 letters per month
Subscribers will receive two letters a month for twelve months, mailed on the 2nd and 4th weeks of the month. Each letter has been thoroughly researched, and thoughtfully designed by hand. Some letters are richly illustrated, while others might be a series of authentically designed telegrams. You may even receive a fact-filled newspaper clipping or a treasure map along the way. The possibilities are endless. We think half the fun is not knowing what's coming next!
Enjoy the story
Most importantly, our subscribers will receive one thrilling story filled with History, Mystery, Adventure, and Romance with every collection of the Flower Letters they subscribe to. And yes, you can even subscribe to more than one collection at a time!
Money-Back Guarantee
As the creators of The Flower Letters and writers of our stories, we stand behind our work and want you to have an enjoyable experience with The Flower Letters. This is a new and exciting way to experience a story, and we have thousands of satisfied customers all over the world. First and foremost this should be a source of joy for you and anyone experiencing this for the first time. If you are not happy with your experience after the first two letters, we will issue you a full refund no questions asked.
Guaranteed Delivery
Additionally, this is designed to be a cohesive story experience. Getting every letter in order is important to us! Therefore, if a letter is missed, lost, stolen, or tattered just email us and we will happily resend the letter at no additional cost to you.
Frequently Asked Questions
I haven't subscribed yet? Am I too late?
No - you're not too late! Our model supports subscribers any time during the year. When you subscribe we'll start sending you the story you subscribe to and continue for 12 months until the story is finished. You will get the whole experience!
How long does it take for my letter to arrive?
We use USPS First Class mail and mail on the dates found here. Mail times vary but can take up to 1 week for US letters and 4 to 6 weeks to for international arrival.
How long is each letters?
Each letter is at least 1 full page front and back.
Do you mail internationally?
Yes! We currently mail to 35 different countries!
What customers have been saying!