When you order your story today, please take note of the following mailing schedule -
Letter #1 mails within 1-3 business days*
Letter #2 mails on
Remaining letters are mailed on the 2nd and 4th Friday of every month
*Letters will be delivered within two weeks from the mailing date for US orders and within six weeks for international orders.
Experience a New Way of Storytelling with The Flower Letters
Get ready to embark on an unforgettable storytelling journey with The Flower Letters! Our unique concept of sharing stories through personal correspondence between characters is a new way to experience powerful tales of love, intrigue, and adventure.
Receive Expertly Crafted Letters Every Month
Subscribers will receive two letters a month for twelve months, mailed on the 2nd and 4th weeks of the month. Each letter has been thoroughly researched, and thoughtfully designed by hand. And that's not all - every collection comes with fun extras like authentic telegrams, fact-filled newspaper clippings, and even treasure maps! These elements are designed to enhance the storytelling experience and transport you back in time to experience the characters' lives even more deeply. With The Flower Letters, you'll get a truly immersive storytelling experience unlike anything else.

Immerse Yourself in the Thrilling Story
But the real magic is in the story itself. Each letter collection offers a thrilling tale filled with history, mystery, adventure, and romance. And yes, subscribers can even sign up for more than one collection at a time! With The Flower Letters, you'll lose yourself in a captivating story and become part of an unforgettable journey. Don't miss out on this unique way of storytelling - sign up for The Flower Letters today!
Audrey Rose Drollinger meets Corporal Charlie Henderson Burke at a Fourth of July Army Ranger dance in Tullahoma, Tennessee. From the moment he lays eyes on her, Charlie knows he's a goner. He has to meet Audrey Rose…to share a dance, a moment, a true connection before leaving for basic training – and soon, the war raging on the other side of the world.
When the music ends that night, their story is just beginning, as the two soon learn they have a great deal in common: a love for their country, loyalty to the army, and, of course, an immediate attraction to one another.
As their relationship develops through heartfelt letters, the couple moves closer and closer to one of the most important days of WWII. Yet, neither can see the significant role each will play in the day's events… and whether both of them will make it out alive – or even together.

Money-Back Guarantee
As the creators of The Flower Letters and writers of our stories, we stand behind our work and want you to have an enjoyable experience with The Flower Letters. This is a new and exciting way to experience a story, and we have thousands of satisfied customers all over the world. First and foremost this should be a source of joy for you and anyone experiencing this for the first time. If you are not happy with your experience after the first two letters, we will issue you a full refund no questions asked.
Guaranteed Delivery
Additionally, this is designed to be a cohesive story experience. Getting every letter in order is important to us! Therefore, if a letter is missed, lost, stolen, or tattered just email us and we will happily resend the letter at no additional cost to you.
30,000+ happy customers and counting
See Why Customers Love their Letters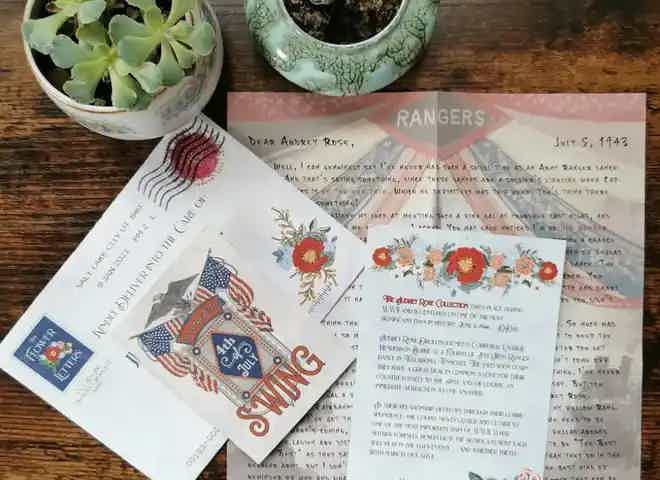 " I am in love. They are very well written, so well decorated and they come with little details and props to immerse you even more in their world. "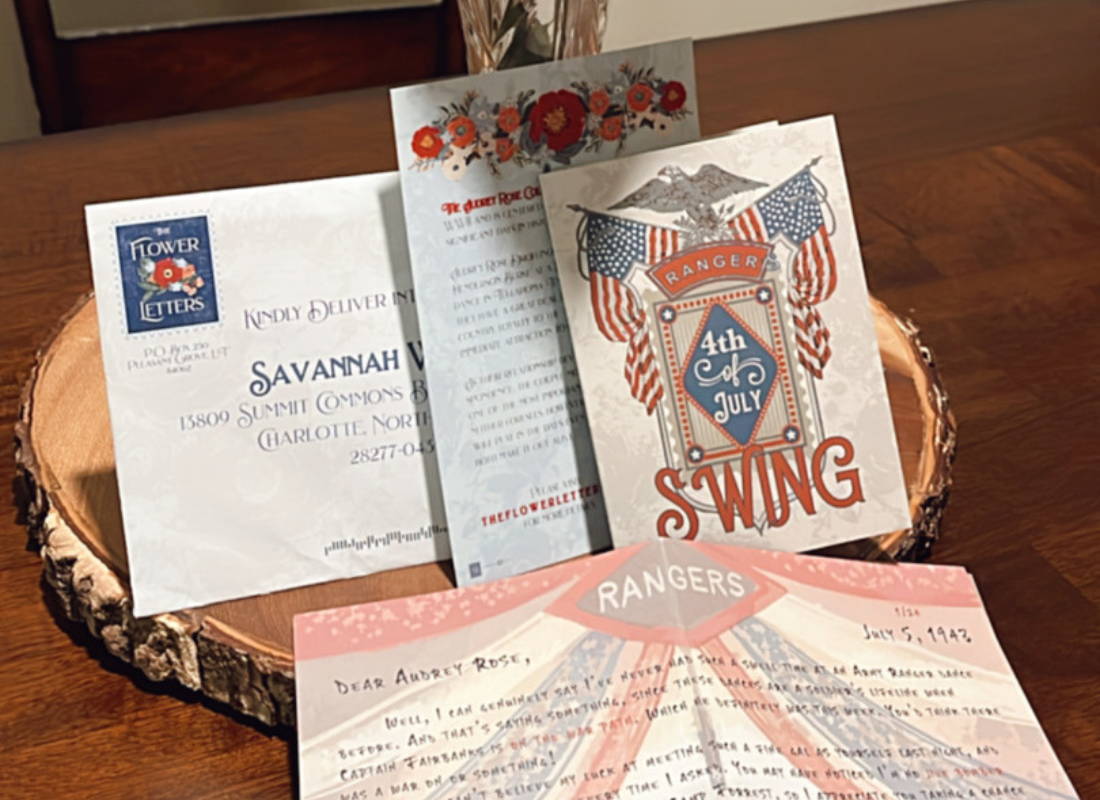 " I LOVE this collection and the entire idea behind The Flower Letters. I cannot recommend this enough. "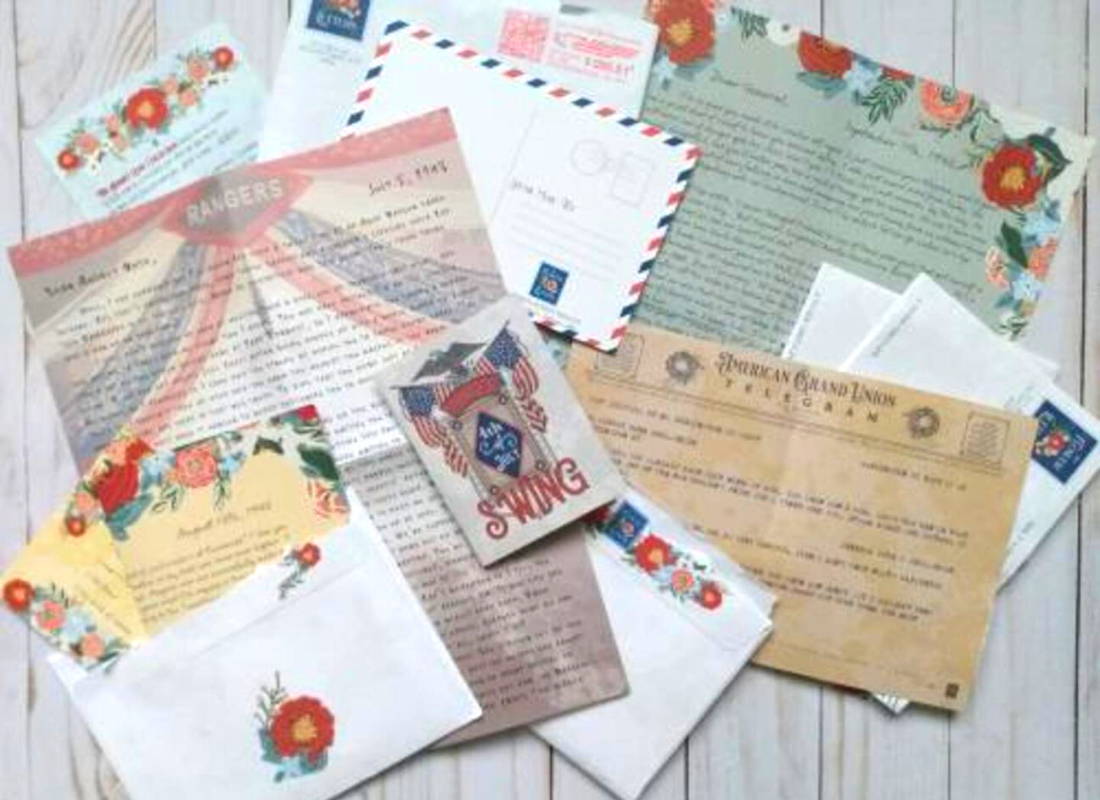 " Not only do you get two letters every month but you will also receive things like old fashioned postcards and telegrams too! "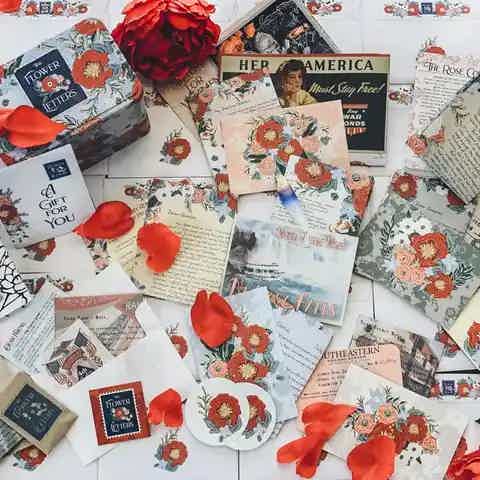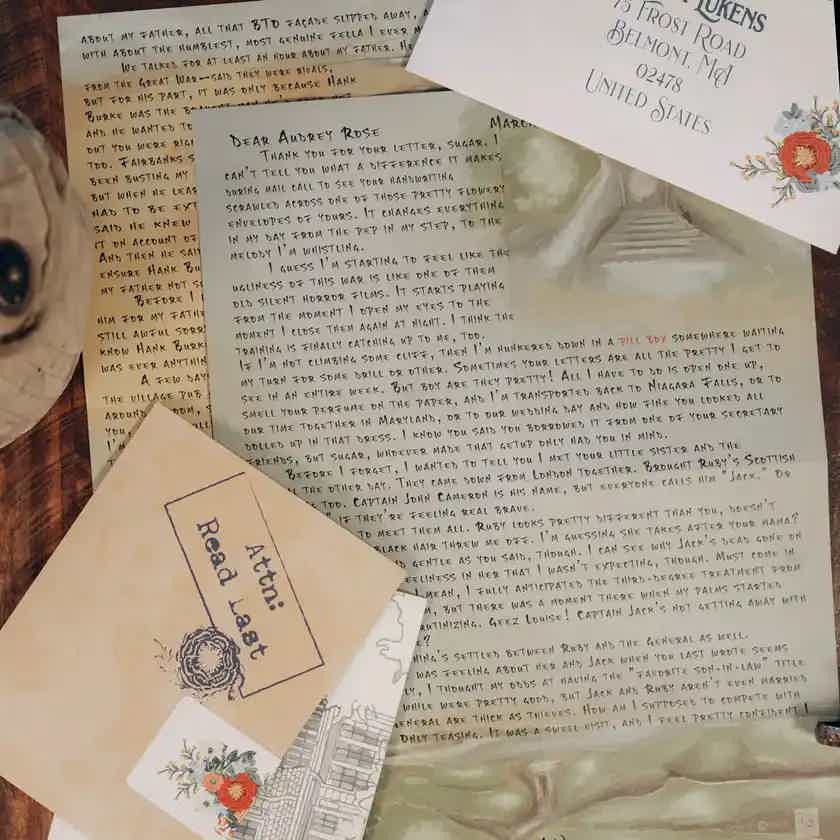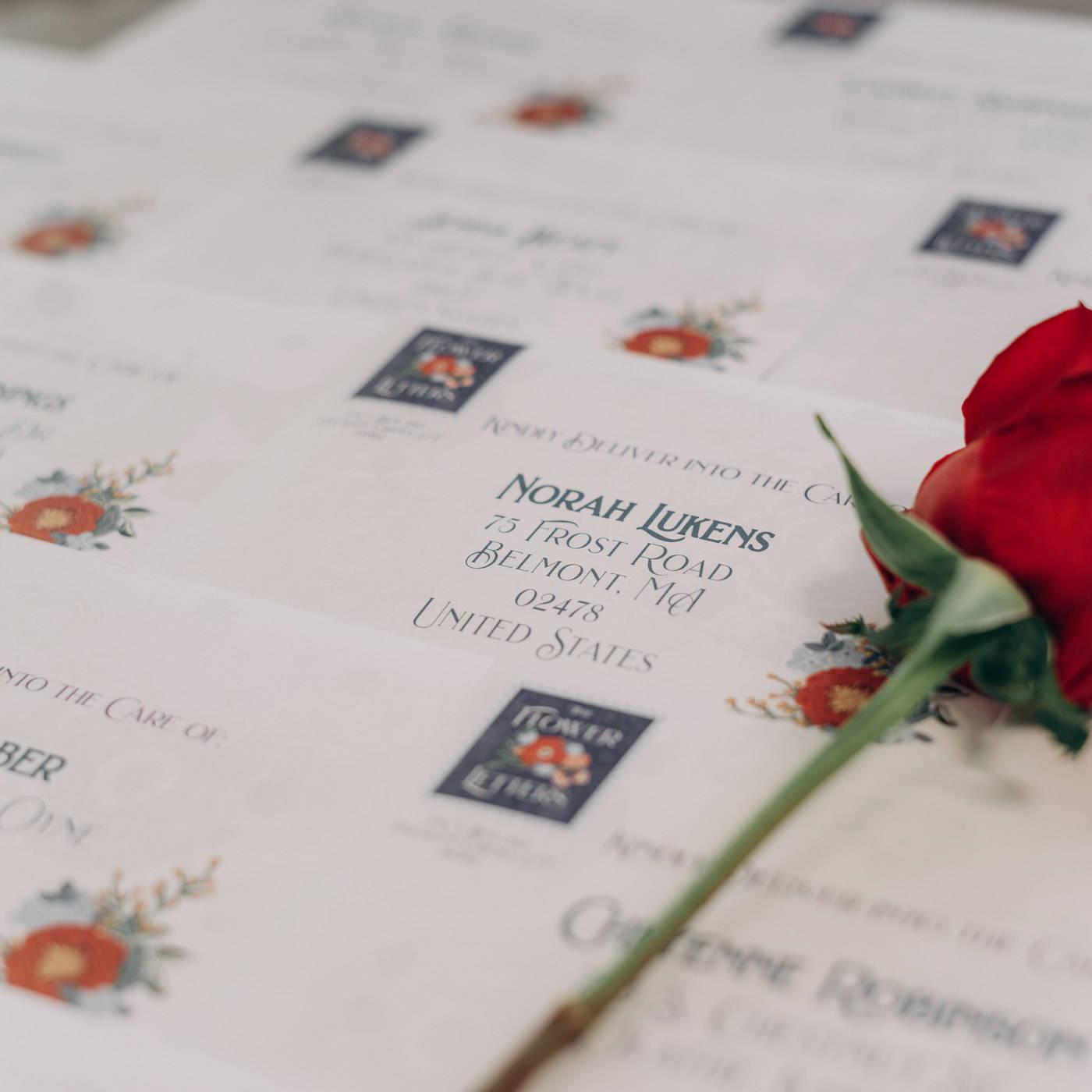 Frequently Asked Questions
Are these stories true? Are these real letters between real people?
No. While our stories center around eras and historical events, the characters and story lines are fictional. Any similarities are coincidental. Check our Learn sections regularly - we'll share background and insights into the inspiration for our stories and characters.

I am ordering this as a gift for someone that doesn't have internet access - can they still fully participate in The Flower Letters?
Yes! We do provide some additional content online in our Learn section, but access to the internet is not required to participate in The Flower Letters.
I haven't subscribed yet? Am I too late?
No - you're not too late! Our model supports subscribers any time during the year. When you subscribe we'll start sending you the story you subscribe to and continue for 12 months until the story is finished. You will get the whole experience!
How long does it take for my letter to arrive?
We use USPS First Class mail and mail on the dates found here. Mail times vary but can take up to 2 week for US letters and 4 to 6 weeks to for international arrival.
Do you mail internationally?
Yes! We currently mail to 35 different countries!
What customers have been saying!