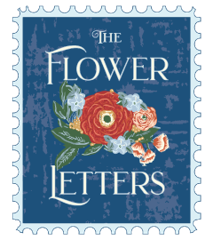 "When can we order The Flower Letters for Christmas gifts?" Believe it or not, we have been getting this questions almost every day since August! Well, your answer is here - on October 1st we'll be making The Flower Letters Christmas Bundle available!
To celebrate we are giving away FIVE CHRISTMAS BUNDLES! Enter between now and October 1st!
Introducing The Flower Letters Christmas Bundle.
Immersive stories for the holidays. Get your gift list done today!
The holidays are coming up fast. For those who love to get their holiday shopping done months in advance, OR…. those can't help but wait 'til Christmas Eve to find the perfect gift, this one's for you.
Introducing The Flower Letters Christmas Bundle. Twelve months of historical fiction in the form of beautifully written correspondence delivered straight to their door. That's two letters every month for an entire year!
And what's more, you can choose between two incredible collections. There's our flagship Audrey Rose collection, telling the story of two star-crossed lovers as they meet in the run-up to one of the most significant events in our history: June 6th, 1944…D-Day. Then there's our new Lily Clara Collection. Imagine a mail-order bride in the rip-roaring Old West who may just have a few tricks up her sleeve as she approaches the altar – and true love itself.
Whichever story you choose to gift, one thing is certain: your friend or loved one is going to embark on a year-long adventure with characters they'll come to treasure. And better yet: you just crossed an important gift decision off your list. How easy was that?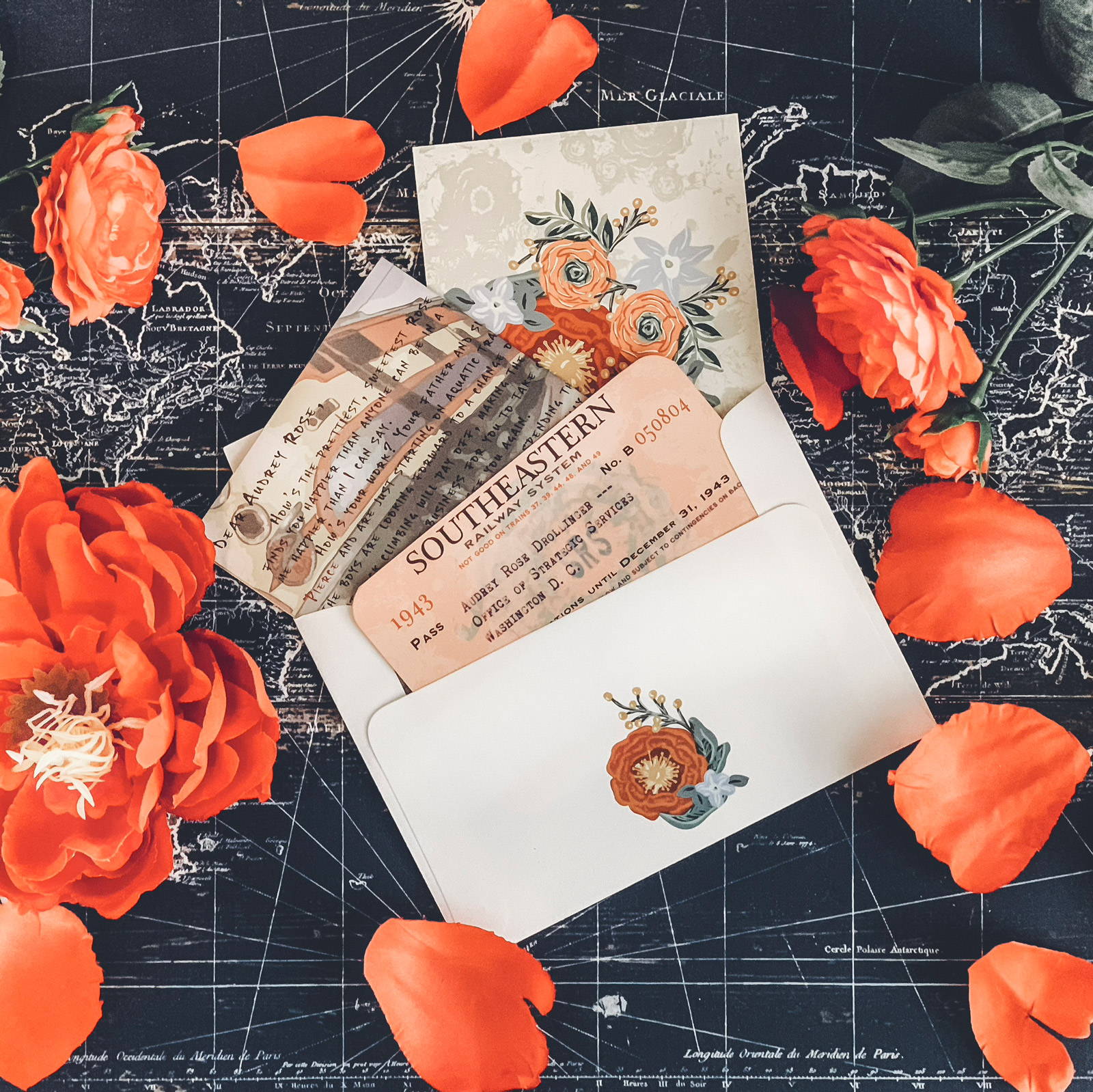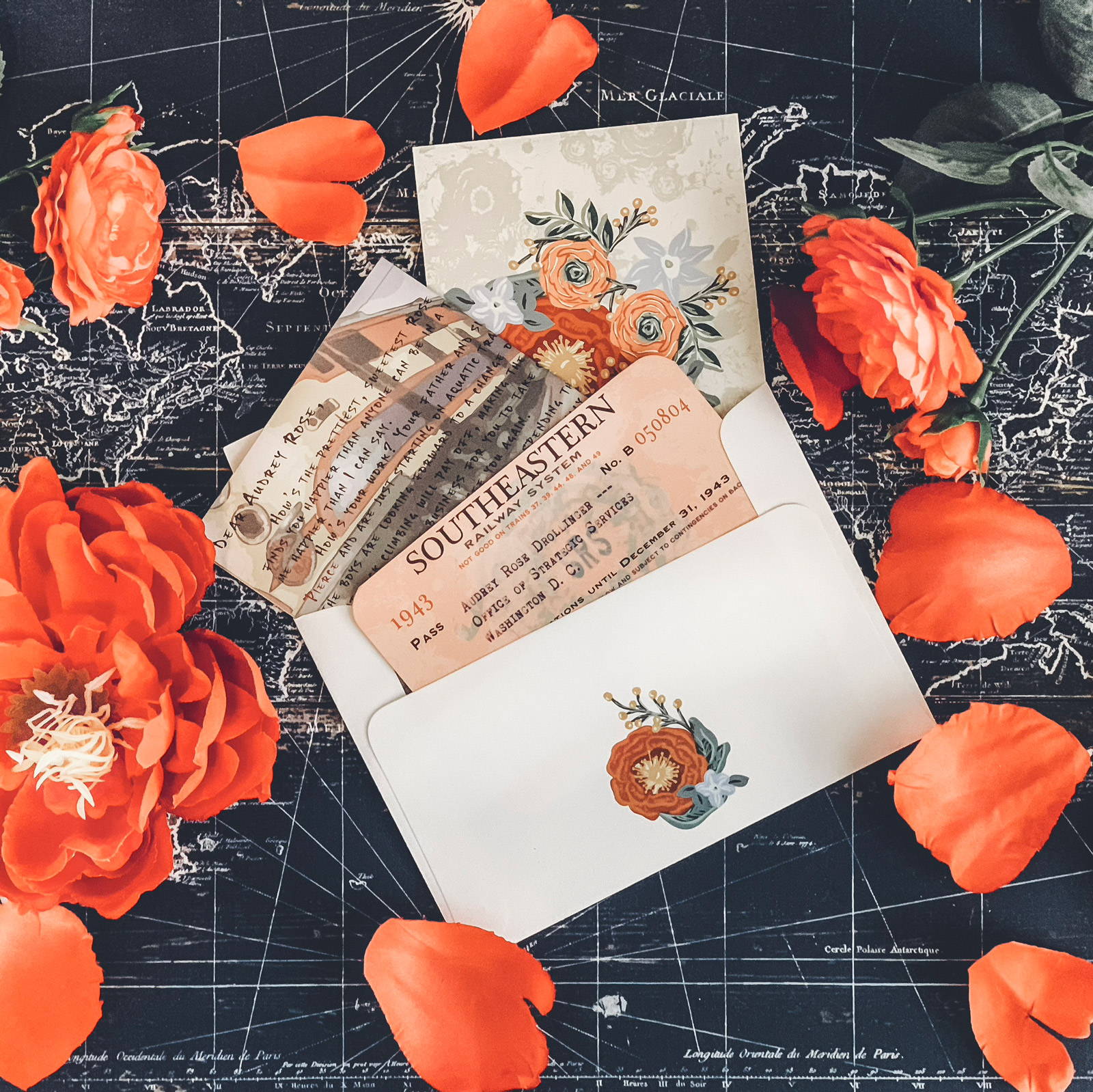 When you purchase the Flower Letters Christmas Bundle for a friend or loved one we provide you with a beautifully-printable gift notice that you can stick in a card or email to the recipient on Christmas, the special occasion or whenever you exchange gifts – it's up to you!
But…here's the secret sauce:
We'll be sending an early surprise gift to your friend or loved one that should arrive in the first week of January before any letters. It's our one-of-a-kind letter collection tin. A beautiful keepsake reminder and the perfect place to keep all the letters that are about to follow (and trust us – there's a lot of great stuff on the way to keep – and cherish!).
And then, the pièce de résistance
The actual letters will start mailing in January 7th and continue twice a month all the way through December – this is truly the gift that lasts ALL YEAR.
5 winners will receive a FREE Christmas Bundle (includes letter collection of choice with collection tin)
Winners will be selected at random
Enter to win by providing your email address
No purchase necessary
Purchase does not enhance the chances of winning
Giveaway ends 10/1/2021 at 10 AM MST
Winners will be announced via email on October 1st, 2021